Pour vous recevoir : Maryse, Sylvie et Jacques au Domaine des Granges et à l'Enclaux de la Roquette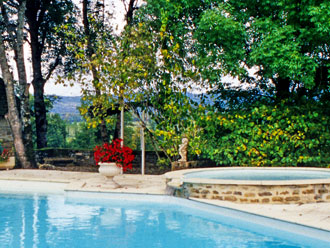 Everywhere you are, guest rooms or gite, quiet surrouding, time take is time.
In each houses, confort and and tranquility are here.
Structure of reception
A lodging of quality also required a team of quality specialized in the reception and the cookering.
Your interlocutors:
Maryse: graduate of catering school, double formation cooks and restoring, love and knowledge of the plants and their benefits
Bilingual: Italian English
Sylvie: Chef in the gastronomic restaurant, it will make you appreciate authentic flavours with a point of imagination, which you will taste during the beautiful evenings of summer and around the "cantou" as of the first cold.

Jacques: manager pensioner of marine and aviation, poet at his hours.